Conversation and commentary from people who care about chucks.
-- Mary Ann Meussling
Ann and David in Los Angeles
A Closet of Converse


Chucks On Adults.
Derek T. and his family.
West Coast Hip Hop.
West Coast hip-hop came to the mainstream public in the late 80's, shocking the world with violent lyrics about the everyday life of South Central L.A. In the 90's came the G-Funk era in west coast hip-hop. With stars emerging such as Snoop Dogg, Dr. Dre, and Nate Dog you began to see the fashion of these stars effecting the youth and even 'til this day their fashion sense still captures the youth. Many of their clothing choices were simply neighborhood staples to the everyday wear of the culture. A big part of that was the Converse Chuck-Taylor All-Star. Depending on what gang your neighborhood claimed would depend on what color chuck you might wear. Blue chucks meant you were a crip and red chucks meant you were a blood. Black just meant you were from the neighborhood but did not necessarily claim any type of gang but you still were willing to participate in neighborhood activities.
In many of the classic music videos of these artists you can see them wearing chucks. Either it was with some type of sports apparel or just a short sleeve button up, a hat of some sort, and khakis. The classic west coast look. Although many of the youth today have no idea as to where this look originated they still wear it because it is a cultural thing to represent ones neighborhood. Artists have mentioned these shoes in song lyrics and have even named songs after the iconic sneaker such as Andre Nickatina with "All-Star Chuck-Taylors."
Chucks will forever be engraved in west-coast hip-hop culture and life simply because these artist made them popular early on in the cultures history. The East Coast may rap about Nikes and Adidas but the West Coast will forever have chucks.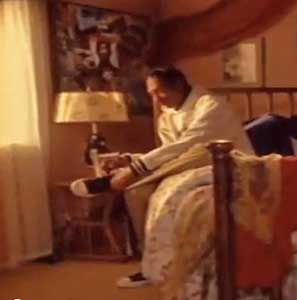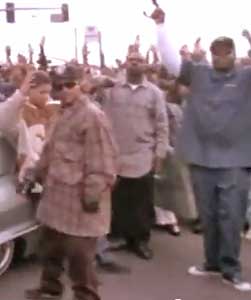 Left to Right: Ice Cube in "Check Yourself", Eazy-E in "Real Compton City G's", Snoop Dogg in "What's My Name?"
Like Wine, Chucks Get Better With Age.
The old versus the new.
How to Participate in Chuck Talk
Do you have some things to say about Chuck Taylors? If you have an article or other interesting information about chucks to submit to this website, please contact us at mail@chucksconnection.com.