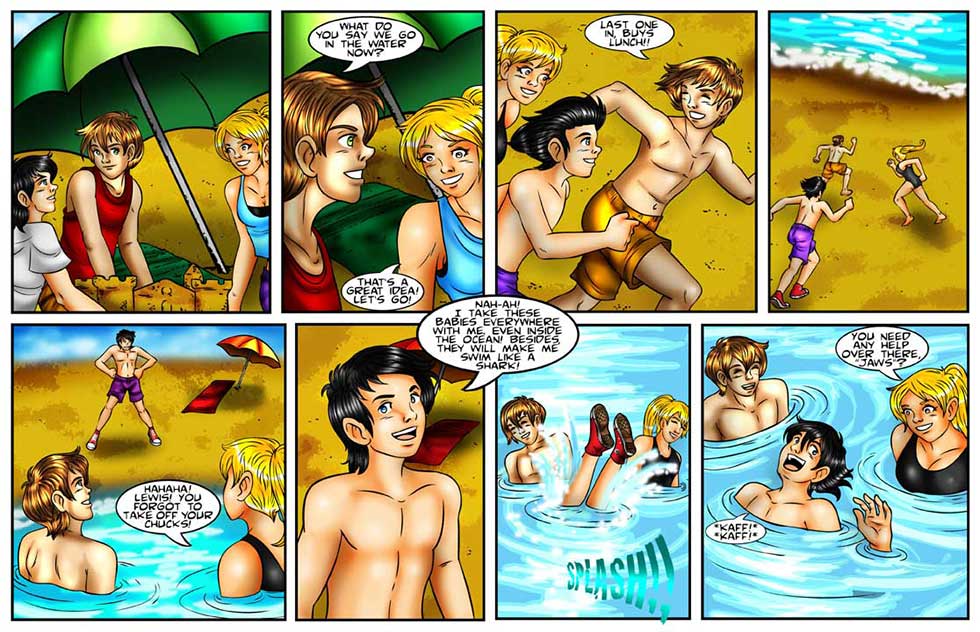 To order an extra pair of chucks to wear at the beach, click on the links below.

Return to the Chucks Life home page.
© 2009 The ChucksConnection, a division of Hal Peterson Media Services.
Duplication or copying of this comic strip without written permission is a violation of copyright.