A ChucksConnection TV Series Feature
Kelli Berglund wears black high and low top Converse "Chuck Taylor" All Stars in the series.
Heels
Kelli Berglund wears black chucks as Crystal in this show.
Pro Wrestling is the great American storytelling art form. It combines emotions and physicality to bring to life the eternal battle between good and evil, or, in pro wrestling terms, babyfaces and heels. Premiering on August 15th, 2021, on the Starz network, Heels is a drama that follows a small town wrestling promotion and the characters that make it the legend it is. The show stars Stephen Amell, Alexander Ludwig, Alison Luff, Mary McCormack, Kelli Berglund, Allen Maldonado, James Harrison, Roxton Garcia, and Chris Bauer.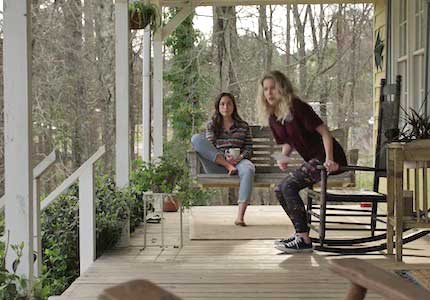 Crystal seeks advice from Staci Spade.
Jack Spade (Amell) is the owner, booker, and top heel in the Duffy Wrestling League (DWL), a wrestling promotion started by his father and left to him after his dad committed suicide. His brother, Ace Spade (Ludwig), is an arrogant up-and-coming wrestler and top face in the league. The league has a colorful cast of wrestlers filling out its ranks. This includes Crystal (Berglund), a young and ambitious valet who dreams of being a wrestler herself. She's been a wrestling fanatic since she was a young girl but isn't given a shot by Jack because the DWL doesn't have women wrestlers. She wears different chucks throughout the show, as she has a very real and down-to-earth personality outside the ring. There's also Rooster (Maldonado), a flamboyant high-flying wrestler who believes he should be champ, and Apocalypse (Harrison) an experienced, disillusioned wrestler. Jack has help running the league from his manager Willie (McCormack), a tough-as-nails former valet. When Jack isn't at the DWL, he's home being a husband and father to his wife Staci (Luff) and son Thomas (Garcia).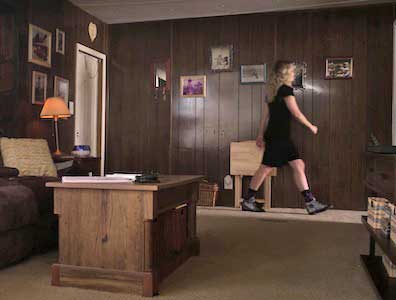 Crystal also wears a bedazzled pair of chucks.
The series starts with Jack and Ace at a crossroads. Ace believes he should win the championship belt from Jack, especially when he gets word that he's being considered by a major promoter to be signed to a developmental deal. Jack doesn't think Ace is ready to be champ, especially considering that Ace is very much not a face in real life. This culminates with Jack "shooting" (when a wrestler goes off script and fights for real) on Ace in the main event, pinning him and making him cry in the ring. The rest of the season focuses on repairing their relationship and repairing the reputation of the DWL.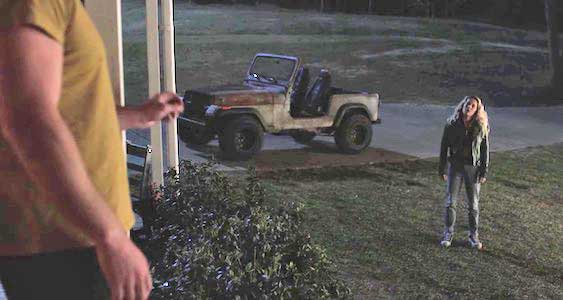 Crystal confronts Jack about what he did to Ace.
This show is very much a slow burn. The plot takes a while to really get going because the first few episodes have to introduce us to the rules, logic, and world of professional wrestling, which can be a lot to take in for those who aren't familiar with it. However, once the story starts unfolding, the show is captivating and engaging. Stephen Amell is very solid as the emotional center of this show, and while he's mostly a soft-spoken and gruff character, he has some moments of intensity where he really shines. Kelli Berglund also shines and makes it clear why Crystal is the real star of the DWL. The side characters and guest stars including Chris Bauer, Mike O'Malley, and CM Punk also add such rich history to this fictional promotion, and show how crazy the world of pro wrestling can be. If Heels is given the time to grow with multiple seasons, there's little doubt that it will be regarded as one of the best shows on TV.
Just a girl wishing this trampoline was a wrestling ring.
Do you know of other television shows or series where a main character wears Converse All Star Chuck Taylors? Can you describe a favorite episode or two from the series, or do you have additional information about the shows described here already? Do you have videotapes, DVDs or shot captures of episodes from any of the series that haven't been given an in depth article on this site? If you do, email us at chucksphotos@chucksconnection.com and we will add the information to the television pages.