A ChucksConnection TV Series Feature
Finn Jones wears black high top and low top Converse All Star "Chuck Taylor" sneakers in the series.
Iron Fist Season 2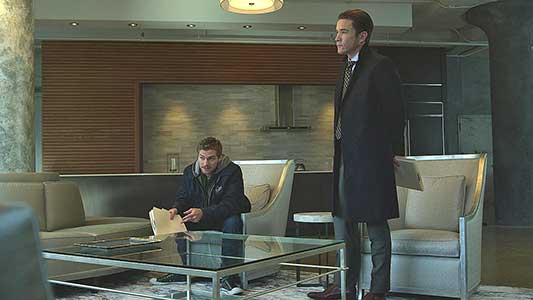 Danny Rand wears chucks while in a business meeting.
The Netflix Marvel series have been a massive success for both the streaming service and the House of Ideas. Daredevil was the first of these and was so well received by both critics and fans that an entire subsection of the Marvel Cinematic Universe was born. Both Jessica Jones and Luke Cage were also incredibly well-received, which leads us to Iron Fist. The first season of Iron Fist debuted in March, 2017, and was met with a lukewarm reception at best. Many criticized the casting of Finn Jones at the titular character, saying he lacked both the charisma and fighting skills to successfully play the martial arts master. This lack of enthusiasm for the character led directly into the Marvel-Netflix show The Defenders (aka Marvel's "street-level" Avengers), where many viewed Iron Fist as the weakest part of the show. Season Two looks to both redeem the show and the character of Danny Rand, the Immortal Iron Fist.
The Immortal Iron Fist steps over the carnage while wearing chucks.
After the events of The Defenders, Danny Rand (Finn Jones) aka The Immortal Iron Fist steps up to be the protector of New York City with the apparent demise of Daredevil. He's going around cleaning up the rampant gang activity that has risen since the defeat of The Hand by himself, Luke Cage, Daredevil, and Jessica Jones. Colleen (Jessica Henwick) is now a volunteer at a local community center, and Danny has met a new woman named Mary (Alice Eve).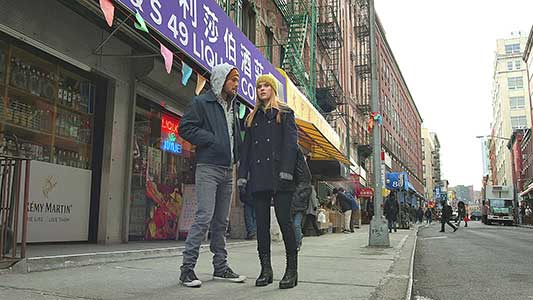 Danny on the streets of New York with Mary Walker.
Soon, a new threat arises from Danny's past: Davos (Sacha Dhawan), a former contender for the mantle of Iron Fist. Davos is angry that Danny was awarded the title of Iron Fist, abandoned K'un-Lun, and refused to permanently wipe out The Hand. He is the one who brought Mary to New York, and plans to use her to abduct Danny and steal the power of the Iron Fist. Both Danny and Colleen must fight off this attack and not only protect the city of new York, but the power of the Iron Fist as well.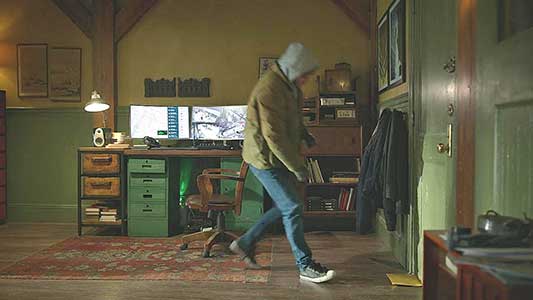 Danny is delivered some key information.
Danny can be seen wearing a pair of black chucks with gold accents through much of the second season. He ends up going through plenty of fight scenes, kicking butt as Iron Fist, while wearing these chucks. These chucks go well with his entire ensemble, and the gold accent is a nice thematic nod to his comic color scheme of green and gold. However, this leads into one complaint that still carries over from Season 1 is that Danny is fighting crime in jeans and a jacket rather than in his comic costume. We've seen both Daredevil and Punisher wear their comic accurate costume on Netflix shows before, so it's puzzling that Iron Fist hasn't managed to give Danny Rand his own comic accurate look. We do get to see bits and pieces of his iconic costume though, but it's still frustrating that the showrunners refuse to give it to fans on a full time basis.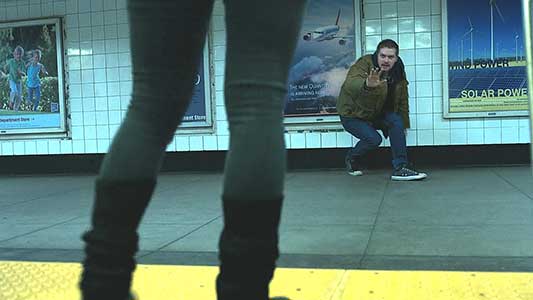 Danny's chucks feature a bit of gold in them which goes well with his comic color scheme.
Overall, Season 2 of Netflix's Iron Fist is a definite improvement over its first. Danny feels like a more fleshed out character, and we get to see the aftermath of the chaos caused in The Defenders. However, there are still some glaring issues, and the show still doesn't feel like a must watch unless you're a super fan of the character.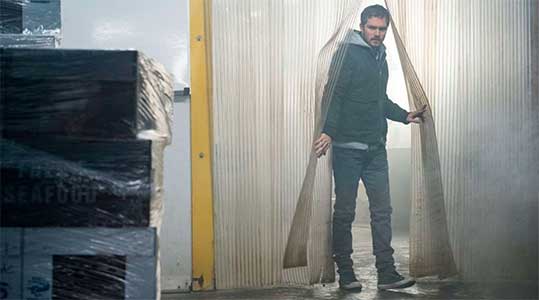 Danny will protect New York at any cost.
Do you know of other television shows or series where a main character wears Converse All Star Chuck Taylors? Can you describe a favorite episode or two from the series, or do you have additional information about the shows described here already? Do you have videotapes, DVDs or shot captures of episodes from any of the series that haven't been given an in depth article on this site? If you do, email us at chucksphotos@chucksconnection.com and we will add the information to the television pages.