"What Is Life" by George Harrison
George Harrison was a British born guitarist, singer, songwriter, and member of the Beatles who wrote iconic songs such as "While My Guitar Gently Weeps", "My Sweet Lord", and "Here Comes The Sun". He is known for his extraordinary guitar playing abilities, and is often regarded as one of the greatest guitarists of all time. His song "What Is Life" was issued as the second single from the 1970 album All Things Must Pass. It became a top-ten hit in the United States, Canada and many other places.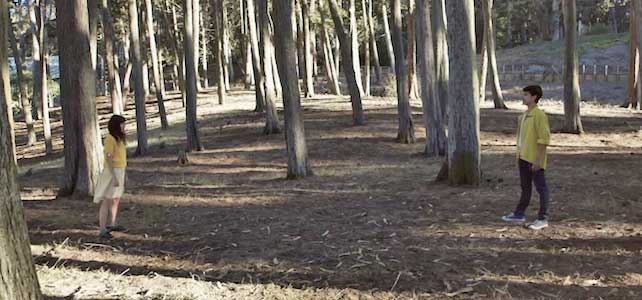 Two lovers meet in the woods.
The song features Eric Clapton, and the full Delaney & Bonnie & Friends album ensemble as Harrison's backup musicians. The track was produced by infamous producer Phil Spector. The song is an up-tempo soul song, one that differs a bit from Harrison's past work with the Beatles. The lyrics read like a love song, but there's a bit of a religious aspect to them. This can also be interpreted from the song's title: What is Life? It's an existential question that Harrison may be referring to God rather than a woman, or perhaps both.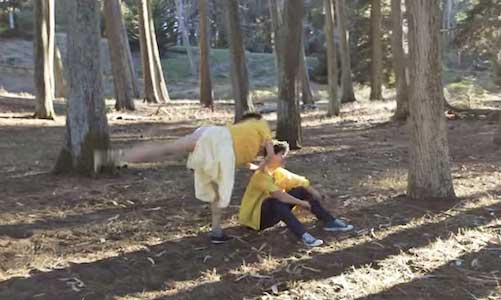 She picks him up when he's down.
The music video was released in November 2016, well after Harrison's death in 2001. As such, it doesn't star Harrison himself, but rather a young woman in a yellow dress. The video opens on the woman running out of her house, and down the street. As she runs, she begins dancing in ballet fashion, moving ever so gracefully. She makes her way through a park, a garden, and a cemetery, dancing and twirling through each. She doesn't stop until she gets to a heavily wooded area where she runs into a young man who is also wearing yellow. On his feet are a pair of dark blue chucks. The begin to dance together, kicking up dirt and leaves. You can clearly see their chemistry, which adds to the beauty of their movements. At the end of the video, she flashes him a smile, and runs off. He gives chase as the music fades out. It's a truly beautiful video, and very much fits the tone of the song.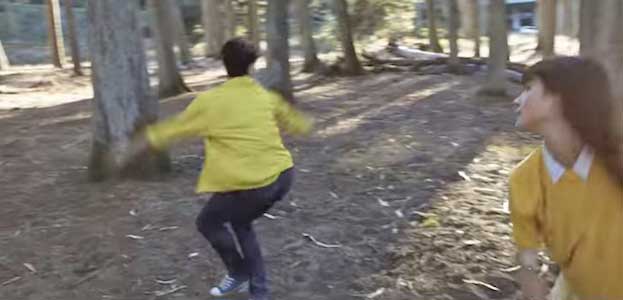 The young man wears chucks in the video.
| | |
| --- | --- |
| | If you have information about specific videos where chucks make an appearance, please contact us at mail@chucksconnection.com. |
Get a new pair of chucks to dance in by clicking on the links below.