"All The Stars" by Kendrick Lamar and SZA
The song "All The Stars" is the first single off Black Panther: The Album, which serves as the official soundtrack for Marvel Studios' Black Panther. The album was curated and produced by Kendrick, and features a litany of guest artists such as Khalid, The Weekend, Vince Staples, Future, Travis Scott, and more. The song features both Kendrick Lamar and fellow Top Dawg Entertainment artist SZA on vocals. It peaked at number 7 on the Billboard Hot 100, and the film has gone on to make over $1 billion worldwide.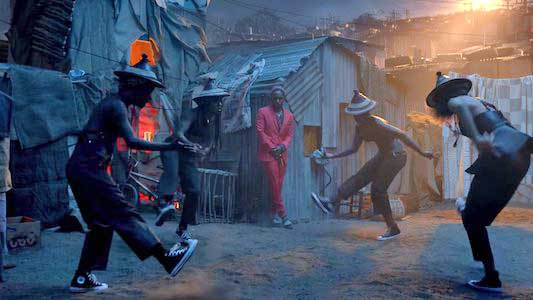 Long live King Kendrick.
While it features a Kendrick Lamar verse, and he receives top billing, this is most definitely a SZA song. Her vocals on the chorus and during her verse go through some incredibly pleasing runs. That is in no way a slight at Kendrick, as he still brings his dynamic delivery and poignant rhymes to this track. The difference in style between these two is electric and works so incredibly well, and the hook will be stuck in your head for weeks upon hearing it.
The dancers in this video wear black high top chucks as they move through the dirt of this village.
The music video features Kendrick as the king that he is, but instead of being the king of the rap game like usual, he is now the king of his own nation. The aesthetic of this place is a blend of modern American stylings and classic African garb. Many of the people inhabiting this village are dressed in traditional African garb and color patterns that are then infused with more current stylings of modern African-American culture, which (without giving too much away for those that haven't seen it) actually goes well with the message of the film. Some dancers are even wearing jeans and chucks, which are featured prominently as they twist and turn in the reddish brown dirt. SZA makes her entrance in a star filled space that, from above, looks like the continent of Africa. She looks elegant, regal, and angelic as she goes through her vocals about all the stars around her. It's a very beautiful video that is exactly what's to be expected from artists of this caliber. Black Panther has been a cultural phenomenon all year, crossing boundaries and leaving broken barriers in its wake, and this soundtrack has been a big part of that success. The revolution has been televised. Wakanda forever.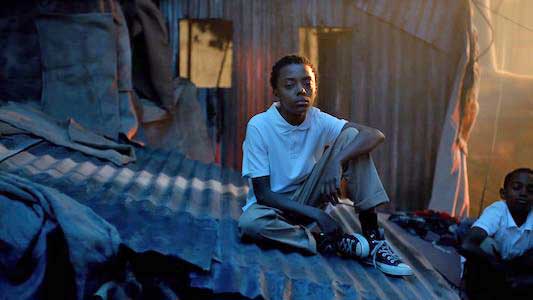 Wakanda is for the children.
| | |
| --- | --- |
| | If you have information about specific videos where chucks make an appearance, please contact us at mail@chucksconnection.com. |
Click on the links below to get a new pair of regal looking black high top chucks.