"She's Kinda Hot" by 5 Seconds of Summer
5 Seconds of Summer (known as 5SOS to many of their fans) is an Australian rock band that that has been performing together since 2011. They began their careers like many artists of today, as they gained a considerable following on YouTube for their covers of pop and rock songs from various artists during 2011 and early 2012. They quickly rose to international fame after their stint touring with One Direction, and the subsequent release of their debut album. The song "She's Kinda Hot" is the first single off their sophomore album, Sounds Good Feels Good. The song was released in July 2015, and peaked at number twenty-two on the US Billboard Hot 100 Chart.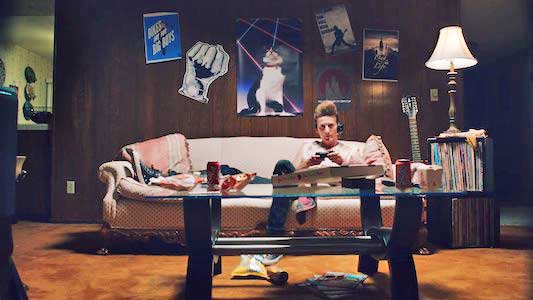 Another day, another chicken dinner to win.
The song has a somewhat misleading title, as it is actually written to be an anthem against body appearance being everything. The band has described it as one of their deeper songs because of this meaning and they hope it inspires people to not worry about their looks as much as society makes them. The actual music is what you expect from 5SOS. Their driving, pop punk sound is straight out of the early 2000's, and it's unchanged here although it does build up throughout the song.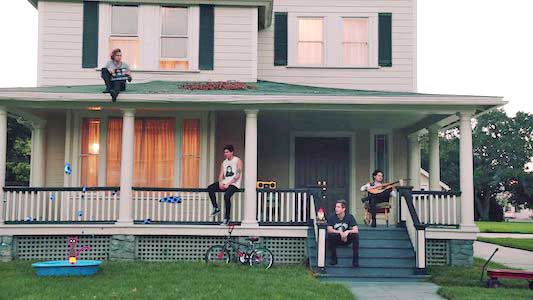 There's an album cover here somewhere.
The music video begins with each member of the band being stuck in some mundane activity. One is in therapy, one tunes his guitar, and one is chilling on the couch playing video games. Multiple members of the band wear chucks in the video, including Luke Hemmings wearing a classic pair of black and white high top chucks. The video then kicks into gear when the band rides a neon, speaker-filled float that puts the Disneyland Main Street Electrical Light Parade to shame. Their float has lights, smoke, speakers, and the attention of everybody on the block. The video ends like most 5SOS videos end: with the band throwing a concert for their screaming fans. While it may not be the most original video in the band's catalog, it fits with the song and offers a look at the band's personalities.
Luke Hemmings wears classic black high top chucks in this video.
| | |
| --- | --- |
| | If you have information about specific videos where chucks make an appearance, please contact us at mail@chucksconnection.com. |
Use the links below to get yourself a new pair of black high top chucks.