"I Want Crazy" by Hunter Hayes
Hunter Hayes burst onto the country music scene in 2011 at only 19 years old, with his major label debut, Hunter Hayes. A true blue one man affair, Hayes wrote all the songs, sung every vocal, and played every instrument. The album was a huge success and cemented Hayes as country music's next big thing. The album was nominated for two Grammys, and spawned five singles, three of which reached #1 on the country charts. The song "I Want Crazy" was released as the fourth single off the album, and was the first to be released on its reissue in June 2013. The song peaked at #19 on the Billboard Hot 100, and went double platinum in the US.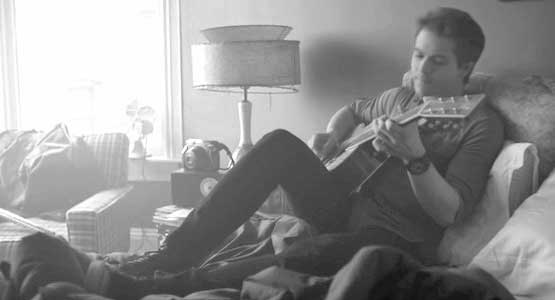 Hunter Hayes wears black chucks in this music video.
The song is a moderate, up-tempo track that heavily features electric guitar and mandolin. In it, Hayes sings that he wants his lover to be "crazy", and will not be satisfied by a slower-paced relationship. He sings about how their love is worth changing everything to make it work because he knows that it's the real thing. Hayes brings his country twang to the vocals, and it pairs really well with the electric guitar and mandolin.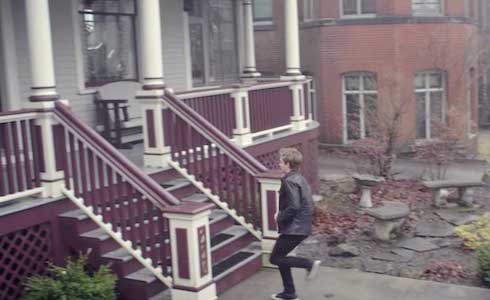 Running in his chucks to get his girl back.
The video begins with Hayes's girlfriend saying that the two can't be together anymore, that it'd be "crazy". We then see a lot of shots of the two of them together, being in love like a couple of teenagers. They ride a shopping cart down an empty street, take a dip in an empty pool, and shoot off firecrackers into the pitch black sky. These shots are intercut with shots of Hayes and the girl separate and alone in their rooms, reminiscing about the good times. It's here we see that Hayes is wearing a pair of black chucks, which, when paired with his blue jeans and black leather jacket, really hammer home his "All-American boy" look Hayes sings along to the song on his guitar, but then resolves to get her back. He hops on a plane, and flies to her because he wants crazy.
You'll never know you want crazy till it's gone.
| | |
| --- | --- |
| | If you have information about specific videos where chucks make an appearance, please contact us at mail@chucksconnection.com. |
Use the links below to get a new pair of black high top chucks to get crazy in.