"Easy Come, Easy Go" by Daveed Diggs and Rafael Casal
Blindspotting is a 2018 American comedy-drama film written by, produced by and starring Daveed Diggs and Rafael Casal. Following a recently paroled man with three days left on his sentence, the film is as quintessentially Oakland as its two stars. The two real-life childhood friends wrote the screenplay in the mid-2000s as they felt that the city of Oakland and its culture were often misrepresented in film. After years of delays, the pair's schedules finally allowed them to bring their vision to life, and it was met with widespread critical acclaim. With the amount of talent between Diggs and Casal, it was only natural that they would also contribute to the film's soundtrack. The song "Easy Come, Easy Go" is from the film and soundtrack and sees Daveed and Rafael trade verses with each other.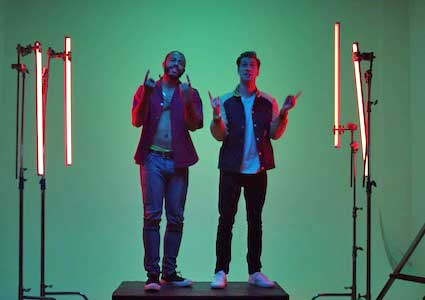 Daveed wears black and white chucks in this neon lit video.
Daveed's musical talent is well known, with his years as a member of Freestyle Love Supreme and his Tony winning performance as Marquis de Lafayette/Thomas Jefferson in the mega musical Hamilton, and Casal is no slouch either, having released several solo albums. Daveed's rapid fire verse is on par with his famous rap from Hamilton's "Guns & Ships", perhaps even surpassing it. Casal is a great partner, and is able to bring his own style that stands out on its own. The two are so authentically themselves and so authentically Oakland, that it makes this song stand out even more against the heavily LA and South leaning ways of modern hip-hop.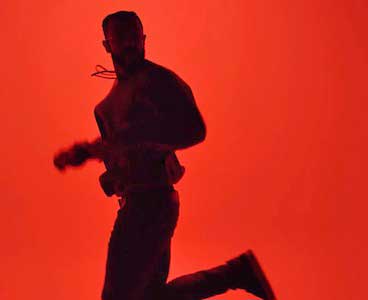 Running it back like a Raider running back.
The music video appropriately opens with a close up of the words "Oakland, USA". The camera then cuts to a close up of Daveed, hair braided, grill in, and glasses on. He's lit beautifully in a purple glow, and that lighting persists throughout the video although the colors vary. Stylistically, it fits with both guys' vibes and makes them look like stars. Daveed is wearing an open button red shirt, jeans, and black chucks which just hammers home the Oakland look for the video, while Casal has a Cal Berkley colored Carhartt jacket on. Both look so in their element and confident, which is what makes this video something to see.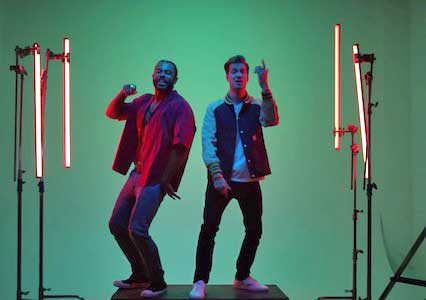 Two dudes from The Town.
| | |
| --- | --- |
| | If you have information about specific videos where chucks make an appearance, please contact us at mail@chucksconnection.com. |
Use the links below to get a new pair of chucks to wear while recording your video.