"My Life" by The Game
Rapper The Game is from Compton, California where he witnessed and participated in things most people couldn't fathom in their worst nightmares. Against all odds, he was able to become one of the biggest rappers of the 2000's as a protégé of 50 Cent, Dr. Dre, and Eminem. His debut album The Documentary debuted at #1 on the Billboard Hot 100, as did his follow up album, Doctor's Advocate, in 2006. This brings us to 2008's LAX, The Game's third studio album, and its third single "My Life".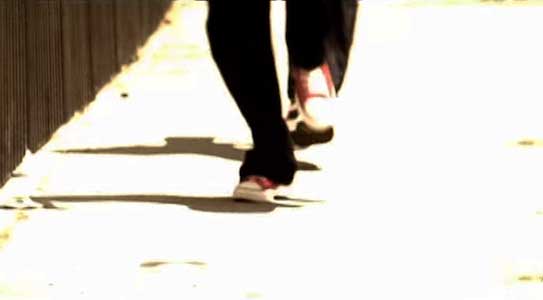 The video opens with a shot of a man in red chucks running from the police.
The song is comprised of three verses from The Game, and a hook from Lil Wayne. In his first verse, Game reflects on the pitfalls of ghetto life, and how he made it out when so many didn't. He then goes on to talk about how blessed he is for what has now in the second verse. Finally, in the third verse, Game raps about how while it was hard most of the time, his life made him who he is today and for that he's thankful. On the hook, Lil Wayne asks God why he has let so many of those he knows die, and let him live. This makes Wayne wonder what he's really doing with his life. This is truly a great song, and features all the signature elements from The Game at his peak: a great hook, meaningful lyrics, and a hard-hitting beat.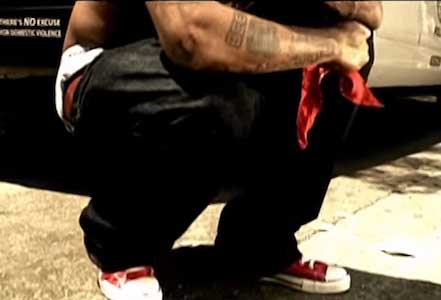 The Game wearing red chucks.
The video adds another layer to the song that helps elevate its message. There's a dynamic here that shows just how easily The Game could have died on the streets of Compton, rather than go on to have the success he's had. A boy is shot by the police and dies in an alley, as Game watches the events leading up to that moment from afar. He then raps over the boy's corpse, which really brings home his message about being blessed with life. This isn't about him bragging about his success, it's about him being thankful that his success kept him alive. We see the real toll of life on the streets as Wayne spends the video in a Compton cemetery, surrounded by the lost. Both the victim and Game wear chucks in the video, which also adds to how similar their lives are. The only difference was that Game's life was saved by music. This is a really powerful video, and it is a definite recommended viewing for those who love music.
Not everyone makes it in life.
| | |
| --- | --- |
| | If you have information about specific videos where chucks make an appearance, please contact us at mail@chucksconnection.com. |
Get a new pair of chucks to live your life in by clicking on the links below.