A ChucksConnection TV Series Feature


The entire cast of Zoom wore black low cut Converse "Chuck Taylor" All Stars.


Zoom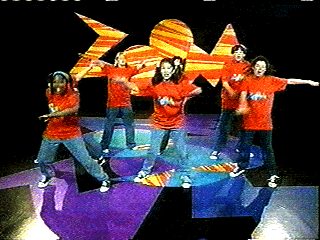 Activity show for children. Syndicated on PBS from 1999 until 2006. Zoom was a children's show produced by the Boston PBS station and syndicated nationally over the PBS network. Zoom featured an ensemble cast of middle-school-aged kids who demonstrate games, activities, and various projects.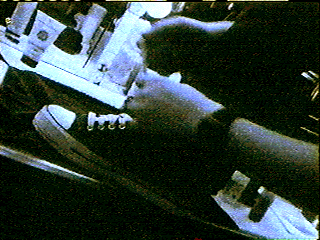 Lacing up chucks shot from the opening title sequence.
All of the kids wear low cut black chucks, a sort of unisex tribute to chucks. Sometimes the kids wear Zoom t-shirts and jeans, but most of the time the only common items they appear in are their black chucks.
Puzzles and creative writing activities are part of the shows's format.
Sometimes the kids perform in ensemble, but usually most of the activities on the show involve one or two of the kids, who alternate their appearances in actitivites and features.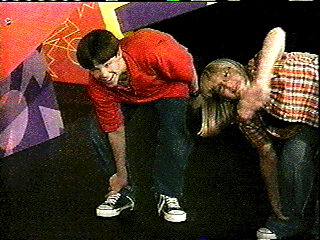 Performing a variation of Simon Says.
Audience members throughout the country and encouraged to submit ideas for the show, videos of themselves doing special activities, or games that can be played on the show. Many of the shows ideas and features are then shared with other kids on the Internet.
This game involves searching for marbles with your toes.
The show received funding from the National Science Foundation for its emphasis on activities that teach aspects of science.
Do you know of other television shows or series where a main character wears Converse All Star Chuck Taylors? Can you describe a favorite episode or two from the series, or do you have additional information about the shows described here already? Do you have videotapes, DVDs or shot captures of episodes from any of the series that haven't been given an in depth article on this site? If you do, email us at chucksphotos@chucksconnection.com and we will add the information to the television pages.